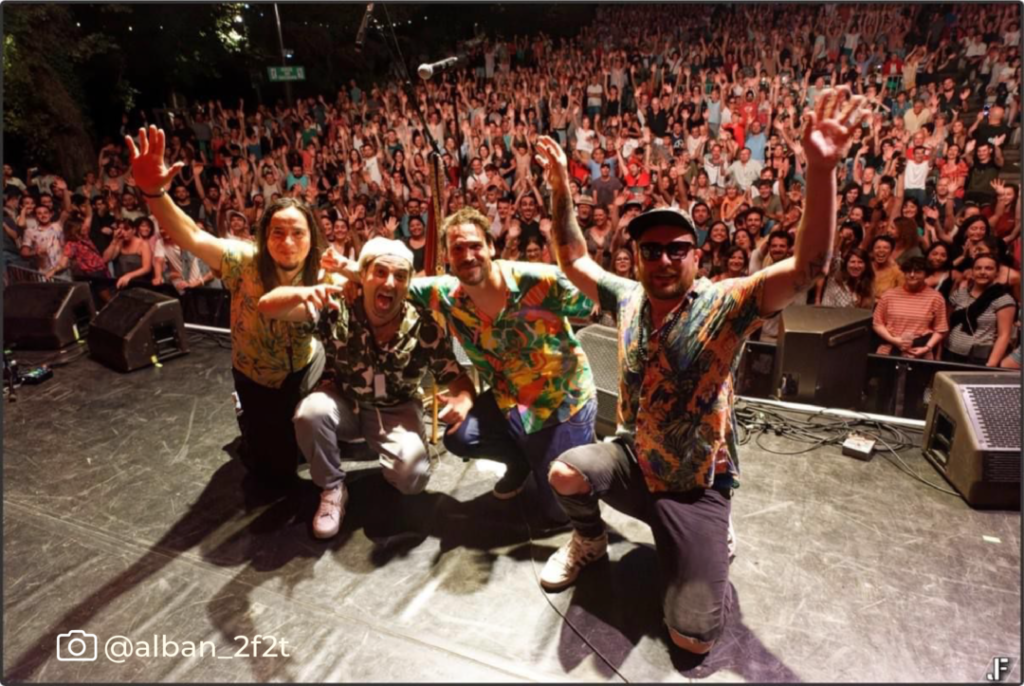 Calle Mambo, Chilean group that was formed in 2013 and who will be in an European tour from April to October 2024 to celebrate their new album «Retumba la Tierra» released in March!
After a Summer European Tour during 2023 (35gigs and festivals from Portugal, France, Spain, Italy, Switzerland, Netherlands..) Calle Mambo come back with contagious latin sounds (Huayno, Cumbia, Timba, Caporal…)
With a unique own Sound and all original compositions, the goal of their music is to unify the Latin-American folklore with the modernity of the electronic beats and urban music songs.
Playing over 10 instruments on stage, it is a symbol of the diversity and richness of Latin music (Quena, Quenacho, Cuatro, Charango, Tiple, Gaita, Zampoña, Ronroco, Timbal…). Calle Mambo is offering you an amazing journey around all the continent, dancing and eclectic !
booking@callemambooficial.com